Current doctoral students and their projects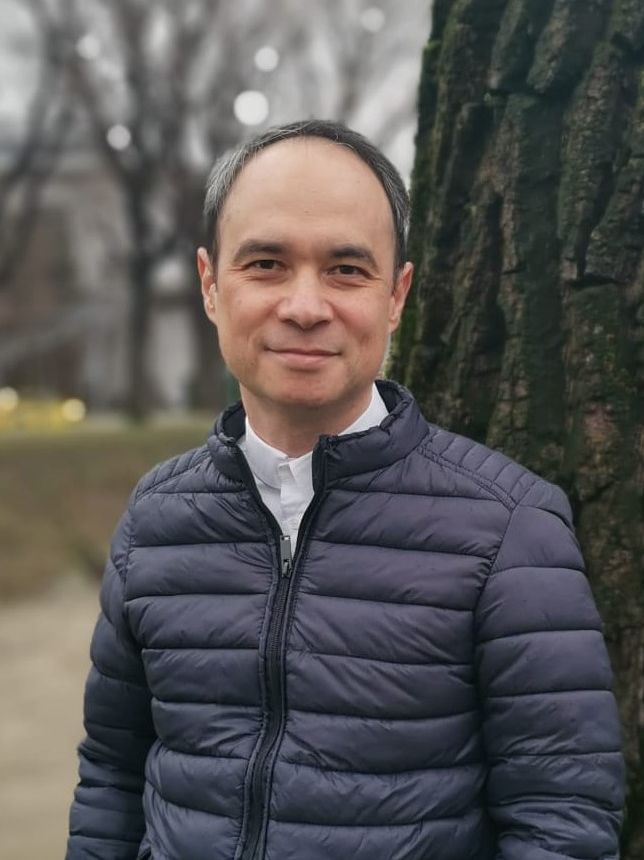 About Ricardo Augusto Arakaki:
Ricardo Augusto Arakaki was born in Brazil in 1977, and graduated in Design and in Theology with a master's degree in Religious Sciences. He works as a pastor. Since 2017 he participates in the doctoral program in Theology of the University of Basel, in the area of Intercultural Theology, under the guidance of Prof. Dr. Andreas Heuser. He is married to Tatiana and father of Rian and Manuela.
About the Project:
Ricardo Augusto Arakaki's research project is entitled, "Pulpit and public - the shape of Public Theology in contemporary Brazilian Baptist Sermons", and analyses sermons preached in Brazil in 2016, the peak year of the last political and economic crisis of the country. Utilizing a Content Analysis methodology and having as theoretical perspective the concepts of Public Theology, especially how it has been developed in the Brazilian context with its emphasis on public participation in a democratic society, this dissertation project seeks to provide a short contribution to the little explored debate on the relation between contextual Public Theology and sermons preached in the Baptist churches in Brazil.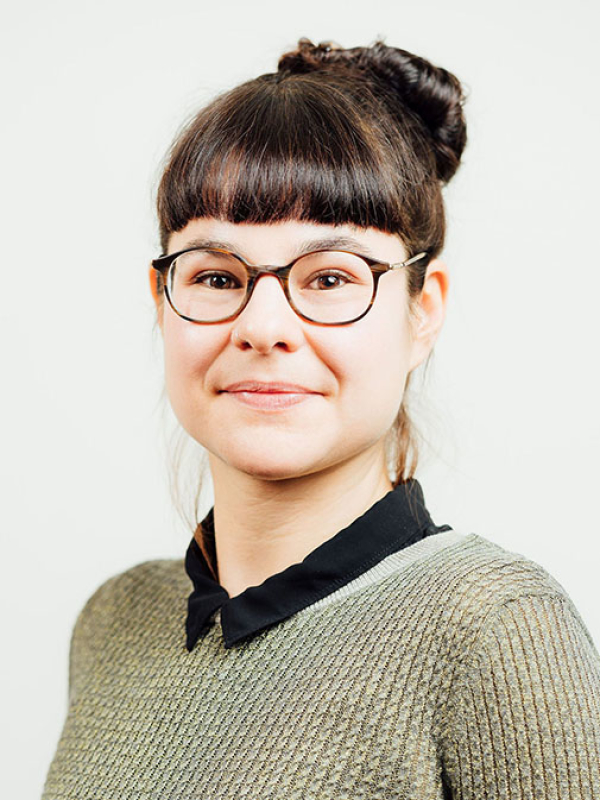 About the person:
Tabea Eugster-Schaetzle was born in Zurich in 1986, trained as a social deaconess after her apprenticeship and Matura, worked for and with children and young people at the Basel Minster for 6 years, studied theology in Basel, has been a doctoral student since 2020, is involved in a neighborhood meeting place and with the SRC, among other things, and spends her free time with her three daughters, in the forest, under the starry sky...
About the project:
"Ecumenical Perspectives on Conviviality in Precarious Contexts. A qualitative-empirical study (working title)."
This dissertation project is part of the SNF study "Conviviality in Motion: Practices and Theologies in Multiethnic Christian Communities."
My work examines, among other things, the question of how conviviality emerges in diverse communities in the face of the different everyday realities of migrants and Swiss - e.g. in terms of residence status or economic situation. To this end, an empirical study will be conducted in two congregations that share a high degree of migration sensitivity, but which have structurally and theologically different profiles. In particular, the common lines and respective positions with regard to theologies and practices of conviviality will be explored.
I was born in Zurich in 1986, trained as a social deacon after my apprenticeship and high school diploma, worked for 6 years at the cathedral in Basel for and with children and young people, studied theology in Basel, am a PhD student since 2020, am involved in a neighborhood meeting place, with the SRC and for foodsharing, spend my free hours with my three daughters, in the forest, under the stars...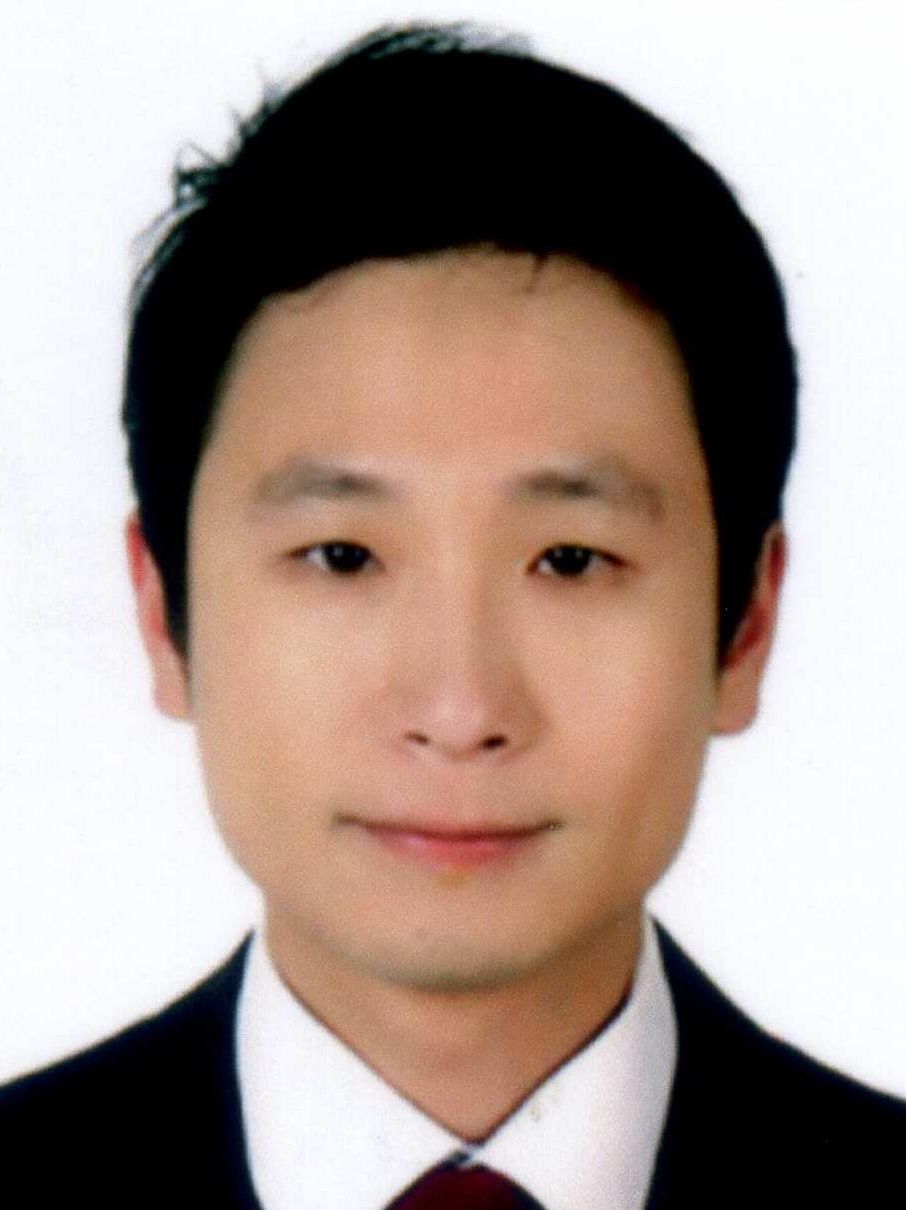 Personal details:
Kyuseon Jin is originally from Korea. There he was ordained as a pastor. Today he lives in Germany with his wife and daughter. He runs the Youtube channel 진목 TV, where he discusses topics related to Christianity. He also works as a translator of central theological texts from English and German into Korean.
About the project:
Kyuseon Jin's current research project deals with Immanuel Kant's and Albrecht Ritschl's critique of the traditional doctrine of original sin and their respective redesign of it. The central focus will be on Kant's concept of radical evil and Ritschl's critical examination and reception of this idea. This comparative research project will trace and illustrate the fruitfulness of the dialogue between philosophy and theology using the example of original sin.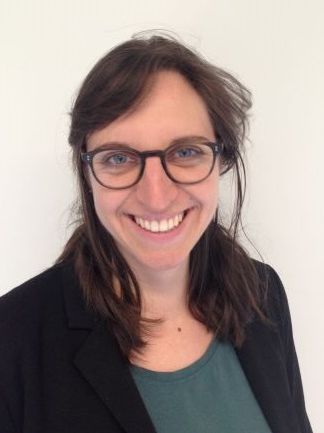 Personal details:
Lisa Ketges was born in Germany and is at home in the world. Previous stations were Wuppertal, Marburg, Stellenbosch (South Africa) and Göttingen. In 2019, she graduated with a master's degree in theology. She is part of the SNF research project "Conviviality in Motion". She loves Basel and the Rhine and enjoys train and bike riding.
About the project:
"The aesthetics of conviviality: studies on a diversity-sensitive practical-theological ecclesiology."
Together instead of side by side: How do "intercultural" congregations succeed in being a community as diverse ones? What visionary, cross-border theologies and practices matter.
As an empirical research project, two "intercultural" congregations in Germany are being studied. Two aspects play a special role: aesthetics and education.
The gap between vision and reality is about an experiential, productive connection of visions and practices of living together, which is needed for a diversity-sensitive practical-theological ecclesiology.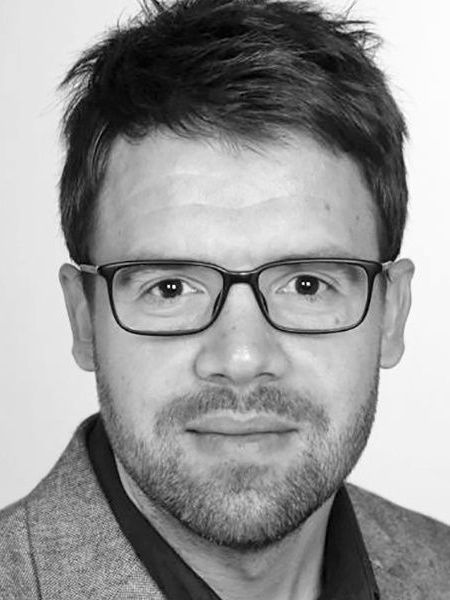 Personal details:
Tobias Meihofer (born 1984, married, three children) studied theology in Basel after a commercial career. He is currently a doctoral student in the Department of Systematic Theology/Dogmatics (Professorship Bernhardt) at the Faculty of Theology of the University of Basel and an editor at Theologischer Verlag Zürich (TVZ).
About the project:
"Scripture as Authority. A Systematic-Theological Study on the Understanding of the Ecumenical Working Group of Protestant and Catholic Theologians on the Validity of Holy Scripture (working title)".
The SNF-funded study inquires into the normative meaning of Holy Scripture in a confessional-comparative perspective. The starting point is the final document of a twelve-year study by the Ecumenical Working Group of Protestant and Catholic Theologians, which was published under the title "Binding Testimony" (three volumes, 1992-1998). The doctoral project subjects the concept of "scriptural authority", which is prominently represented in the study, to a constructive problematization and investigates its applicability to the written form of a testimony of revelation.
About Katharina Merian
Katharina Merian (*1990) studied theology, religious studies, and history in Basel, Zurich, and Rome. She completed her learning vicariate in Basel and was ordained in 2018. She is interested in liberation and political theologies, and Ignatian spirituality.
About the Project
Building on Johann Baptist Metz's political theology, the doctoral thesis discusses memories about Marielle Franco as "dangerous memories" that shed a critical light on the present. Marielle Franco (1979-2018) was a black lesbian/bisexual human rights activist from a favela and, since 2017, a city councilor of Rio de Janeiro. Her murder on 14 March 2018 provoked worldwide outrage and protests. The work's central thesis is that the hope associated with Marielle Franco during her lifetime was not destroyed by her murder but transformed. It lives on today in many new "Marielles," which can be considered a form of resurrection.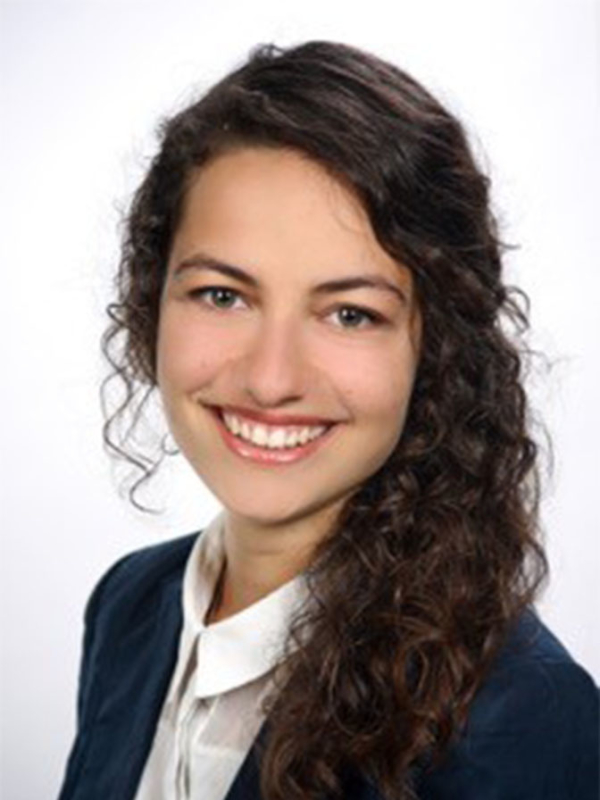 Personal details:
During my studies at the theological faculties of Basel and Freiburg i.B. I followed my growing interest in the varieties of interconfessional and interreligious ecumenism and in dialectical, but especially hermeneutical theology. During my doctoral studies I am linking this prior knowledge with the developments concerning intercultural openness. Another new focus is the use of religion-empirical research methods.
About the project:
"Don't just satisfy yourself anymore!" This slogan is driving state churches throughout the German-speaking world to advance structural changes that enable and support intercultural opening. In my doctoral project, I am examining these developments in the context of the Baden Landeskirche. The focus of the study is the analysis of an intercultural church center. In this center, five congregations of different origin, size, structure and language live, celebrate and organize worship services and congregational life in the same rooms. How can (professional) friendship and productive passion for a lived intercultural ecumenism emerge from a tenant relationship? What theological motifs and narratives emerge in the different settings and what role do they play in living together? What so-called coping strategies were developed to deal with challenges? Within the framework of a qualitative-empirical research design that uses the methodology of reflexive grounded theory and sequential analysis, I explore these and other questions. Based on empirically collected data within the next two years, a mid-range study will emerge that will provide both a detailed analysis of the church center and insights of a larger scope.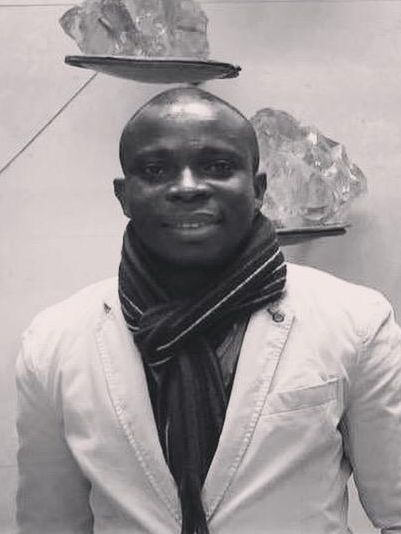 About Samuel Sarpaning:
Samuel Sarpaning is a Ph.D. candidate in intercultural theology at the University of Basel under the supervision of Prof. Dr. Andreas Heuser. The title of his thesis is "Appropriation and Adaptation of the Christ-Event: An Examination of Akan Concept of Okra Towards Conceptualizing Nananyamekra as a New Christological Model Within the Ghanaian Context" .
About the Project:
Samuel Sarpaning's current research is a constructive contribution to the ongoing contextual expression of the Christian faith through the use of African religious thought forms and philosophical ideas. The research seeks to explore the notion of okra (life-force) among the Akan of West Africa, to ascertain whether it can form the basis for articulating a contextual Akan Christology. This will involve a constructive philosophical and theological investigation of the Akan okra and its implications for Christological reflections and learning. The ultimate aim is to offer contemporary Akan Christians with applicable indigenous knowledge to conceive and respond to the Christian faith within their context.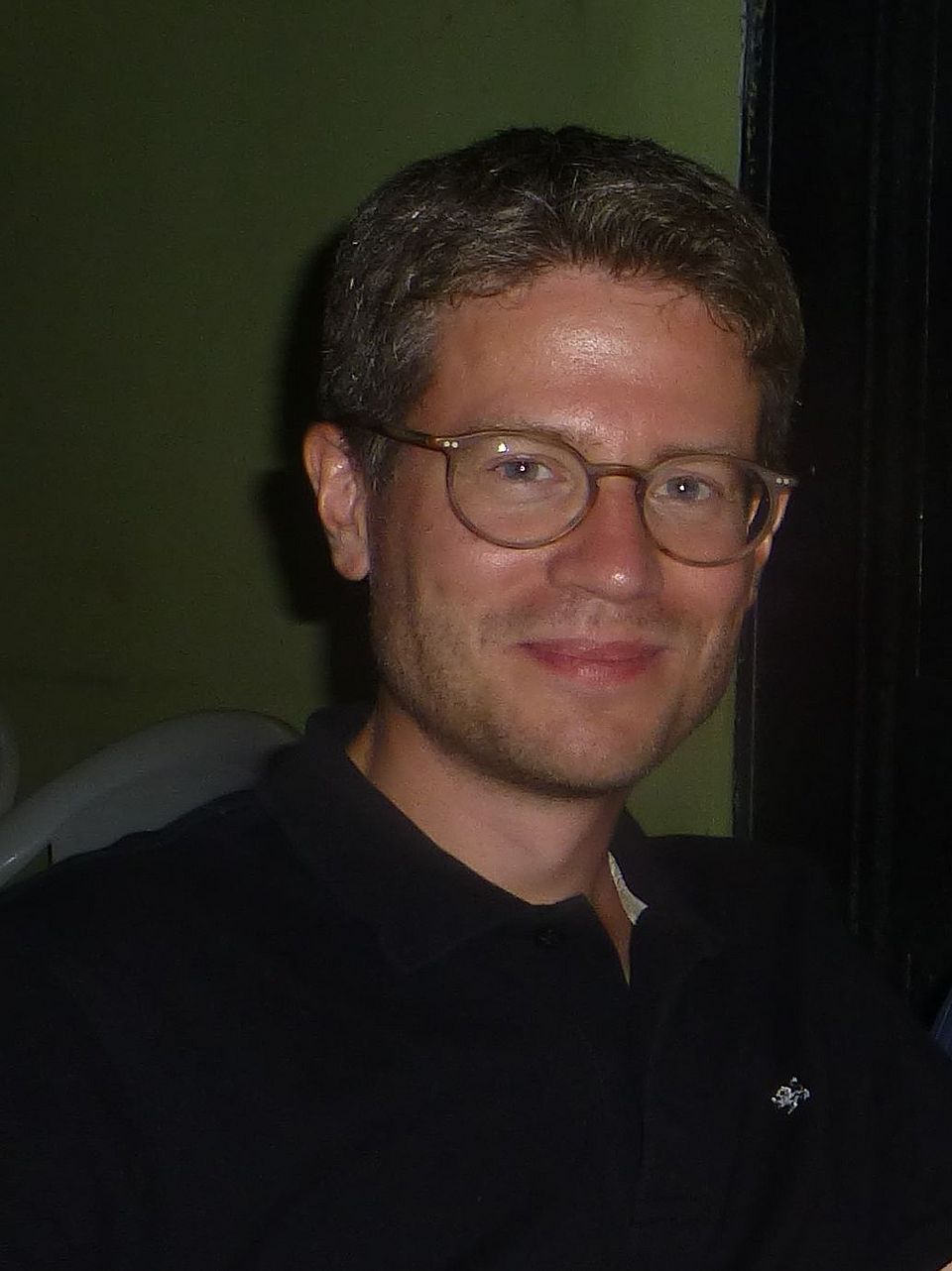 Personal details:
Mathias Tanner, lic. sc. theol., born 1979, is assistant at the Institute for Empirical Research on Religion at the University of Bern and migration officer at the Reformed Churches Bern-Jura-Solothurn. Working and research interests: Religion, conflict and peace; interreligious relations, interreligious peacebuilding; Muslims in Switzerland.
About the project:
The topic of the dissertation is interreligious peacebuilding. I am examining interfaith peacebuilding initiatives in a religion-based violent conflict in the city of Jos in Nigeria. The conflict between Christian and Muslim ethnic groups is about access to power and resources. I examine the impact of peacebuilding initiatives (e.g., in the areas of dialogue, sports, agriculture) on relationships between participants. The study contributes to scholarly and practical discussions about the strengths and weaknesses of interfaith peacebuilding initiatives.
recently completed dissertations at the Faculty of Theology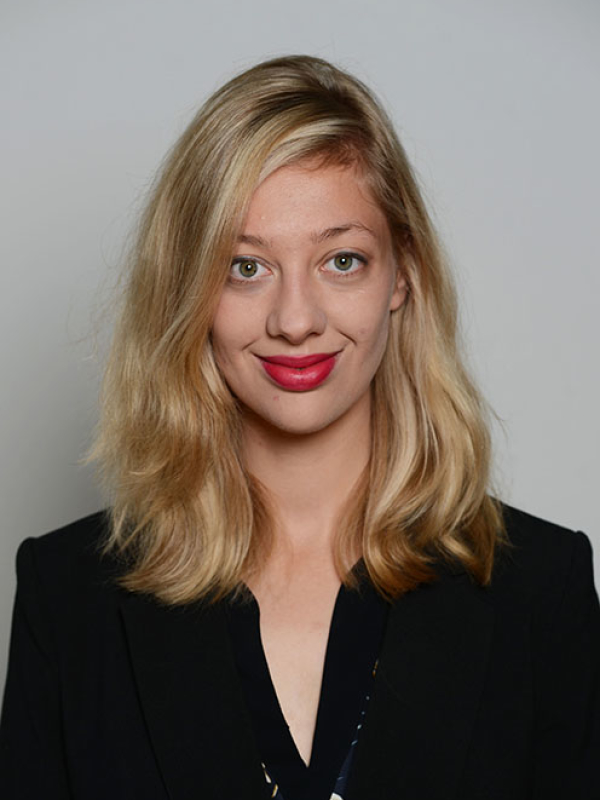 About the person:
Delphine Conzelmann has been an assistant at the Chair of Church History since 2018. Born and raised in Basel, she also completed her Bachelor's degree here. She then completed her Master's in Theology at Princeton Theological Seminary (USA) with a focus in Systematic Theology. During her studies she has always been active in various fields outside the university, gaining experience in the church, in nursing and for some time in journalism. Her interest is to make reflections and concepts from academic theology fruitful for society.
About the project:
In her research project, Delphine Conzelmann focuses on the Cistercian monk William of St. Thierry (1075-1148). A fierce critic of the just burgeoning scholastic theology, William has long been portrayed as conservative, even reactionary; the last representative of a dying breed. However, his allegory-affine biblical commentaries, his daring texts on themes of love of God and pneumatology, and his vehement defense of monastic reforms speak otherwise. They reveal an original thinker with the firm conviction that ecclesiastical tradition is by no means obsolete, but rather, through its reference to divine revelation, always provides new impulses for community and society. The dissertation project is dedicated to this positive reinterpretation of Wilhelmine writings, and deals with the tension between faith in authority and innovative forces that arises from Wilhelm's life's work.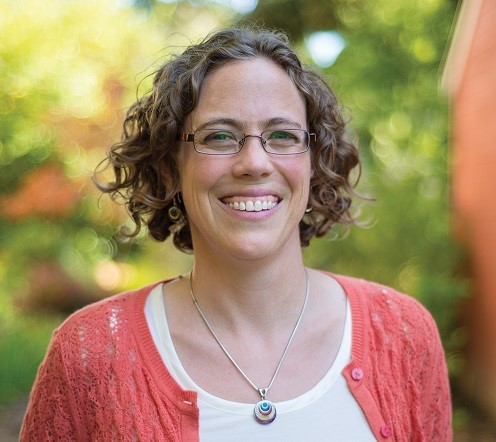 About Katherine Kunz:
Katherine Kunz is a doctoral student in Practical Theology at the University of Basel. Her dissertation explores understandings of home and migration in the context of a church-based refugee program in Basel. She holds an M.A. in Art and Religion from the Graduate Theological Union and an M.Div. from Pacific School of Religion, both in Berkeley, California, and a B.A. from The Ohio State University in Columbus, Ohio.
Her publications include "Benedictine Spirituality and the Land" in the OCHRE Journal of Women's Spirituality and "Responding to the Loss of Home: Perspectives and Practices of Refugees in the Context of the Projekt DA-SEIN in Basel (Switzerland)" with Dr. Andrea Bieler, in Religion and Migration: Negotiating Hospitality, Agency and Vulnerability. Research interests include: Migration and Religion, Home and Theology, Religion and the Arts, Empirical Research, Practical Theology, Post-colonial Theology, and Diversity, Equity, and Inclusion.
Katherine currently lives with her husband in California, USA, where she also works as a consultant in higher education. Katherine Kunz has previously worked as a youth minister, higher education administrator, and non-profit consultant.
About Dissertation:
Dissertation: "Being Here: An Ethnographic Study of Asylum-Seeking and Home at Projekt DA-SEIN, Offene Kirche Elisabethen, Basel, Switzerland"
This dissertation is an ethnographic exploration of asylum-seeking, the role of churches in refugee outreach, and how home is remembered, created, and understood. The ethnographic research, including formal and informal interviews, participant observations, and document analysis, was conducted between February 2018 and January 2019 at the Offene Kirche Elisabethen (OKE), an ecumenical City Church in Basel, Switzerland. In 2015 the church started a program for refugees and asylum-seekers called Projekt DA-SEIN. DA-SEIN roughly translates as "being there" and provides a place for asylum-seekers and refugees to gather, share a meal, and meet other refugees and Swiss volunteers. The program hopes to provide a "piece of home" while asylum-seekers navigate life in Switzerland and wait for the results of their asylum applications. This dissertation project explores the following research questions: 1) How has the Offene Kirche Elisabethen responded to those who have left their homes and arrived in Basel as asylum-seekers? 2) How do asylum-seekers who participate in Projekt DA-SEIN describe and define the home they left? 3) How do asylum-seekers at Projekt DA-SEIN find a new home in Basel and at Projekt DA-SEIN? Through these questions I engage post-colonial perspectives, congregational theology, and philosophies of home and belonging.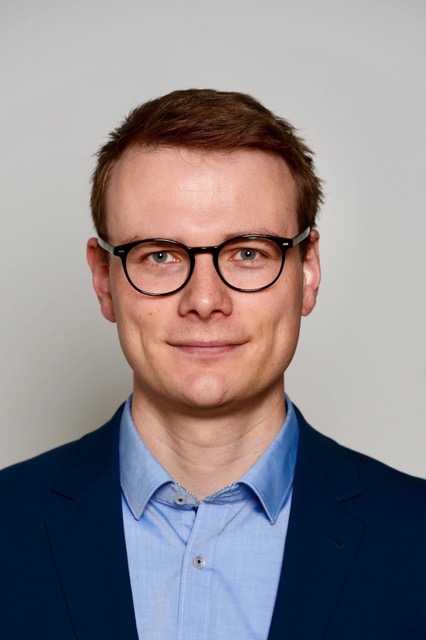 Helge Bezold
After studying in Berlin, Heidelberg and Princeton, Helge Bezold taught Old and New Testament at the Universities of Frankfurt am Main and Giessen. At the same time, he is a collaborator in the SNF project "Transforming Memories of Collective Violence in the Hebrew Bible". His teaching was recognized in 2019 with the university-wide Credit Suisse Award for Best Teaching in the category "Future Talents." Helge Bezold also seeks to bring his research on violence in the OT to the church and society through lectures and interviews.
Annihilation and Retribution. Emergence, Contextualization and Reception of Collective Violence in the Ester Narratives.
This dissertation project examines the genesis, contextualization, and reception of the violent retribution of the Judeans against their enemies as recounted in the Book of Esther in response to their planned annihilation (Est 3.8-9). This extraordinary depiction of collective violence is analyzed against the background of recent research on Judean literature from the Hellenistic period. The central thesis is that the Book of Esther is best understood as a product of the Hasmonean period (2nd century BCE). Violent threats by foreign powers, but also opportunities to exercise one's own violence, are projected back into the Persian period in the Esther narrative and become part of the collective memory through, among other things, the festival of Purim. In addition to the Masoretic Ester narrative, the two Greek versions are also used for comparison. Here it can be shown how various elements of the depiction of violence were already problematized and therefore transformed in the earliest reception. The work thus also attempts to build a bridge between the literary and historical contexts of the ancient tradition of Esther and the problematic reception of the depiction of violence in the Book of Esther in Christian interpretation.