Contributors
Zachary Ardern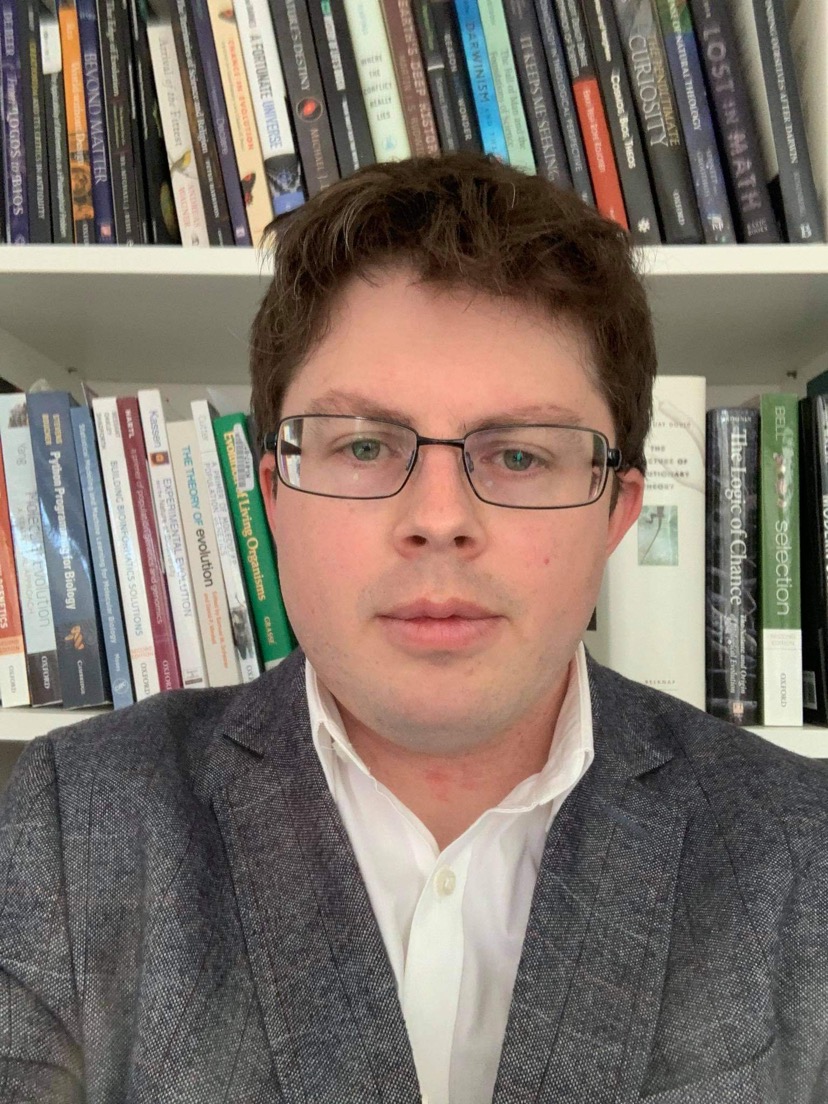 Zachary Ardern studied philosophy, economics, and biology (BA|BSc) at the University of Auckland (NZ), followed by a postgraduate diploma in biology and PhD in biology completed in 2017, researching experimental evolution in yeast. He has been a postdoc and junior group leader at the Technical University of Munich and postdoc at KIT, Karlsruhe. He is now beginning as a postdoctoral fellow at Wellcome Sanger Institute, in the UK. His research interests concern the interactions between fundamental evolutionary theory and microbial genomics across systems from viruses to fungi, particularly focusing on the origin of new genes in bacteria. He is interested in the use of Bayes' theorem in phylogenetic reconstruction methods and their application in ancestral state reconstruction for gene origins, as well as more broadly in e.g. textual criticism of the New Testament. Publications in the field of molecular evolution include "Dynamically evolving novel overlapping gene as a factor in the SARS-CoV-2 pandemic" in eLife (2020) and "OLGenie: estimating natural selection to predict functional overlapping genes" in Molecular Biology & Evolution (2020).
Max Baker-Hytch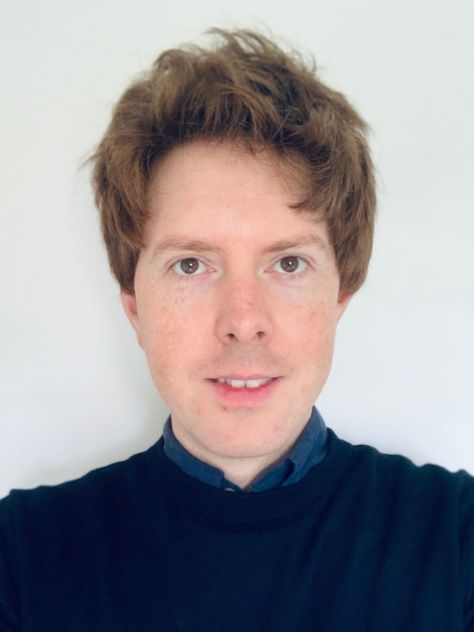 Max Baker-Hytch received his PhD in Philosophy from Oxford University in 2014. Following his PhD he held postdoctoral research positions at the University of Oxford and the University of Notre Dame. He is now a lecturer in Philosophy at Wycliffe Hall, Oxford University, and is a member of the Philosophy Faculty at Oxford University. Max has published scholarly articles on various topics within the areas of epistemology and philosophy of religion, and is particularly interested in the application of probabilistic methods to arguments concerning God's existence and the historicity of the New Testament. A number of his publications make use of the Bayesian framework. Open access versions of most of his publications can be found at: https://oxford.academia.edu/MaxBakerHytch
Luke Barnes
Luke A. Barnes is a lecturer in physics at Western Sydney University, with a Ph.D. in astronomy from the University of Cambridge. The focus of his research is the cosmic evolution of matter, and the fine-tuning of the universe for life. He is the coauthor with Prof. Geraint Lewis of "A Fortunate Universe: Life in a Finely-Tuned Cosmos" and "The Cosmic Revolutionary's Handbook", both published by Cambridge University Press. He has published papers in the application of Bayes theorem to the intersection of science and philosophy.
Nevin Climenhaga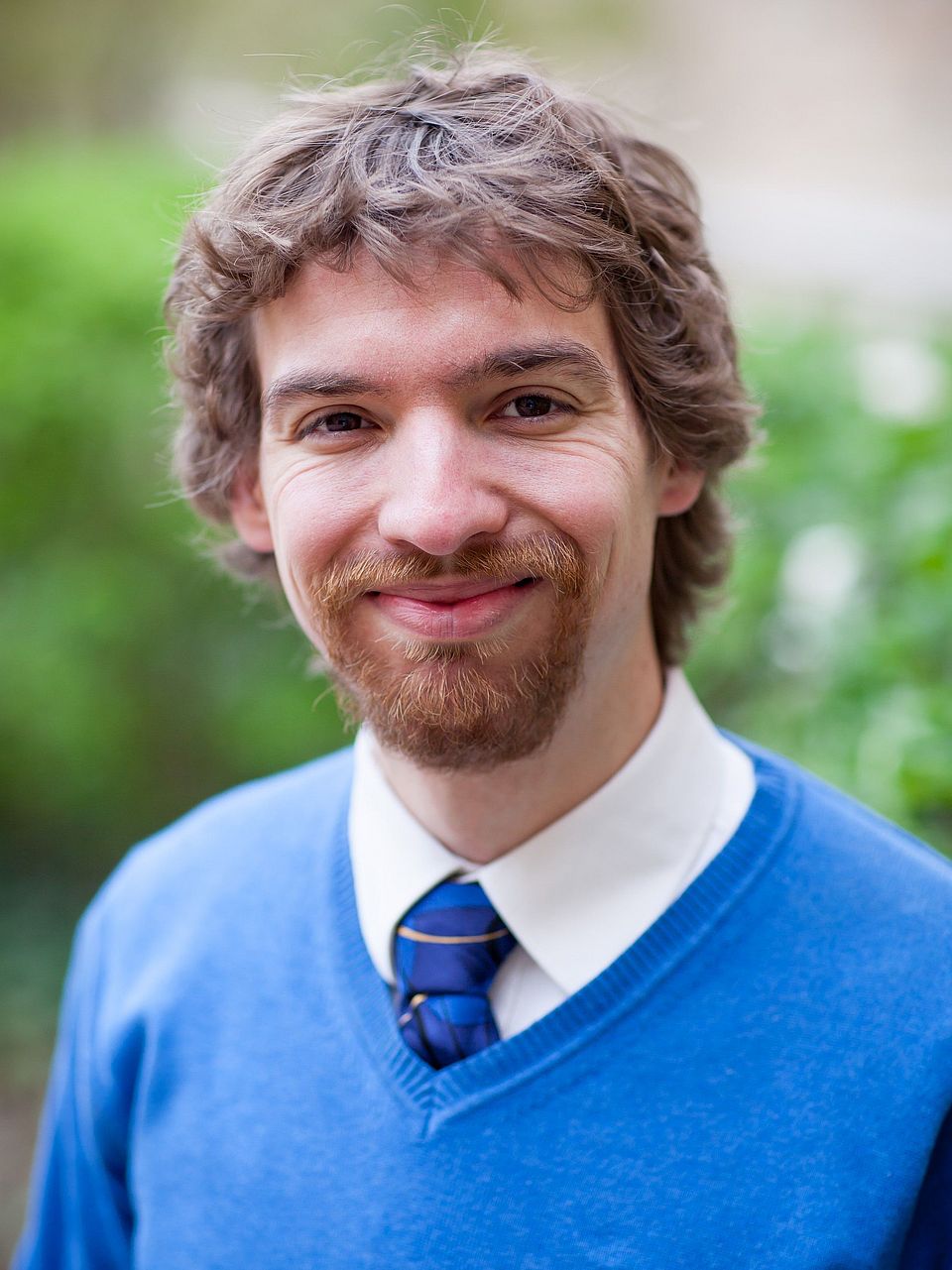 Nevin Climenhaga is a Senior Research Fellow in the Dianoia Institute of Philosophy at Australian Catholic University. He received his Ph.D. in 2017 from the Philosophy Department at the University of Notre Dame, with a graduate minor in History and Philosophy of Science. Climenhaga works in epistemology, philosophy of science, and philosophy of religion, with a focus on the foundations of probability theory and its applications to reasoning in science and religion. He has previously published on the use of Bayes' theorem in biblical studies in "Papias's Prologue and the Probability of Parallels" (2020), Journal of Biblical Literature 139: 591-596.
Victoria S. Harrison
Victoria S. Harrison is Professor of Philosophy and Head of the Department of Philosophy and Religious Studies at theUniversity of Macau, China. She was formerly Reader in Philosophy at the University of Glasgow, where she directed the Forum for Philosophy and Religion from 2009 until 2016. She is the author of numerous books and articles on Asian philosophies and Western philosophy of religion. Her books include Religion and Modern Thought (SCM, 2007) and Eastern Philosophy: The Basics (Routledge, 2012/2019). She has edited (with Charles Taliaferro and Stewart Goetz) The Routledge Companion to Theism (Routledge, 2013) and, with Jake Chandler, Probability in the Philosophy of Religion (OUP, 2013).
Ola Hössjer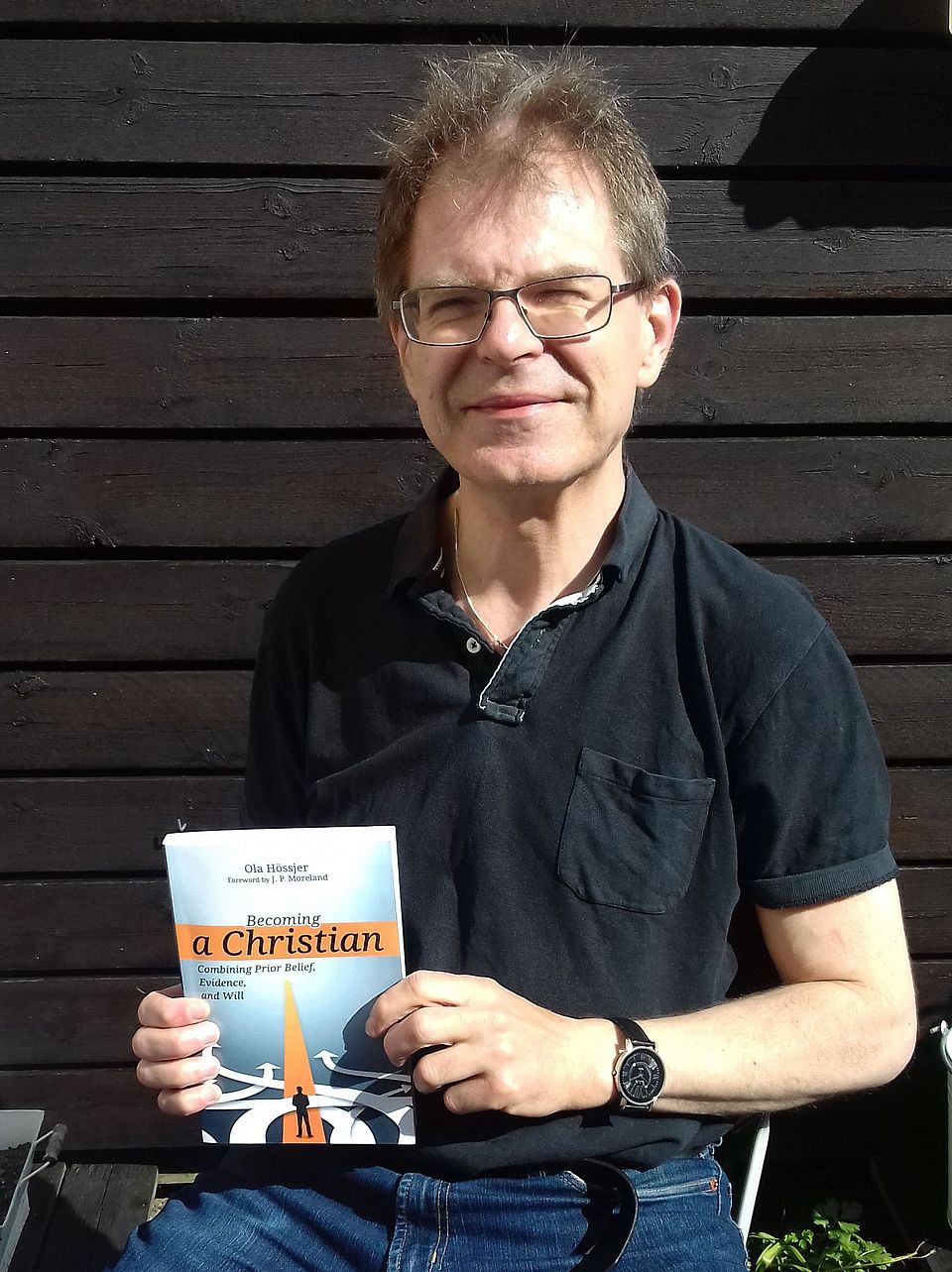 Ola Hössjer. BSc in Mathematics, MSc in Engineering Physics and PhD in Mathematical Statistics at Uppsala University, Sweden. He has been Professor of Mathematical Statistics, first at Lund University 2000, and currently since 2002 at Stockholm University. In 2009 he was awarded the Göran Gustafsson price in Mathematics. Hössjer regularly makes use of Bayes' Theorem in his statistics research and teaching. Apart from this, Hössjer applied Bayesian reasoning (in particular Bayesian decision theory) to Christian apologetics, more specifically a Bayesian extension of Blaise Pascal's famous Wager argument. This resulted in two peer-reviewed articles (The Aposteriori Wager: Pascal meets Bayes, 2013; Modeling decision in a temporal context: Analysis of a famous example suggested by Blaise Pascal, 2020) and one book (Becoming a Christian, Combining Prior Belief, Evidence and Will, 2018). He also has an interest in using Bayesian methods as a tool for philosophy of science. In one Swedish article he combined the hypothetico-deductive method with Bayes' Theorem in order to analyze secular science (Granskning av den sekulära vetenskapen, 2016). More recently, Hössjer applied Bayes' Theorem to fine-tuning in biology and cosmology (Thorvaldsen and Hössjer, Using statistical methods to model the fine-tuning of molecular machines, 2020; Díaz Pachon, Hössjer and Marks, Is cosmological tuning fine or coarse?, 2021).
Laura J. Hunt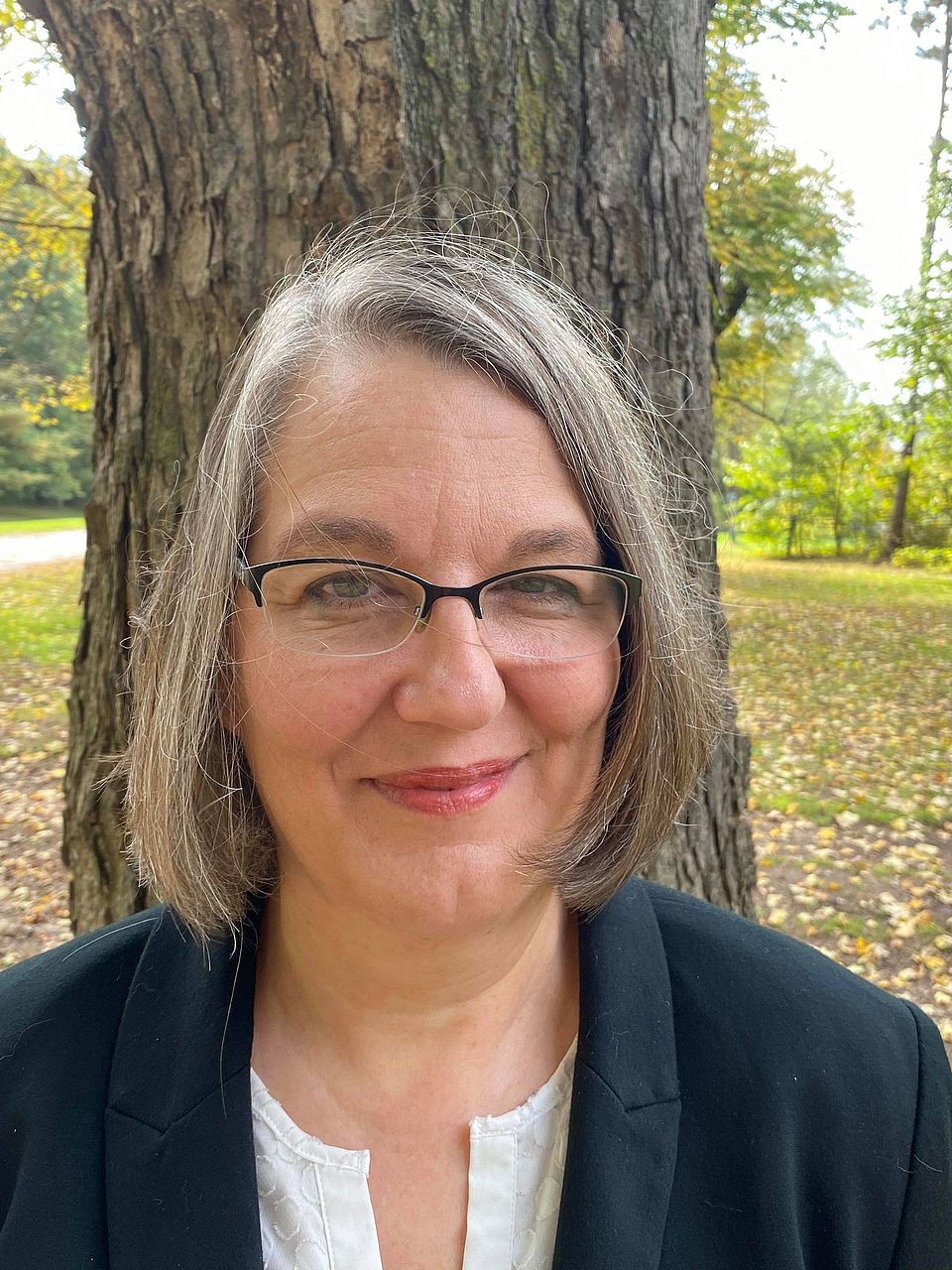 Laura J. Hunt completed her PhD at the University of Wales Trinity St. David. It was published by Mohr Siebeck in the WUNT II series, titled Jesus Caesar: A Roman Reading of the Johannine Trial Narrative. In it, she argues that in the Johannine trial narrative, Jesus is presented in the guise of Caesar, using words and phrases that, following Umberto Eco's semiotics, guide auditors who are aware of the Roman encyclopedia to see in the trial narrative a dialogue with Roman cultural tropes. Laura uses Bayes' Theorem as an analytical tool through which to critique her own and others' analyses of John's intentions for the text. She teaches both in the US and internationally. Her other research interests and publications address Social Identity Theory, Metaphor Theory, and 1 Peter.
Randy Ingermanson
Randy Ingermanson earned a PhD in theoretical physics at UC Berkeley in 1986. He spent about ten years working as a computational physicist and then switched gears to work in biotechnology. He is currently director of software engineering at Vala Sciences, a biotech startup company in San Diego. Randy has a long-standing interest in New Testament history, and has authored several award-winning time-travel novels set in first-century Jerusalem. In 2007, he wrote several articles on the alleged "Jesus Family Tomb," in which he applied Bayes' Theorem to the names found on the ossuaries in the tomb. He was invited to write a discussion article on the tomb for the Annals of Applied Statistics. This included a supplemental article describing his numerical simulation in Java using Bayes' Theorem. Randy is currently writing a series of novels on the life of Jesus and has worked on several archaeological digs in Israel. He's also developing software to compute the best fit to a chronology of historical events, using a combination of least-squares and Bayesian probability theory.
Matthew Joss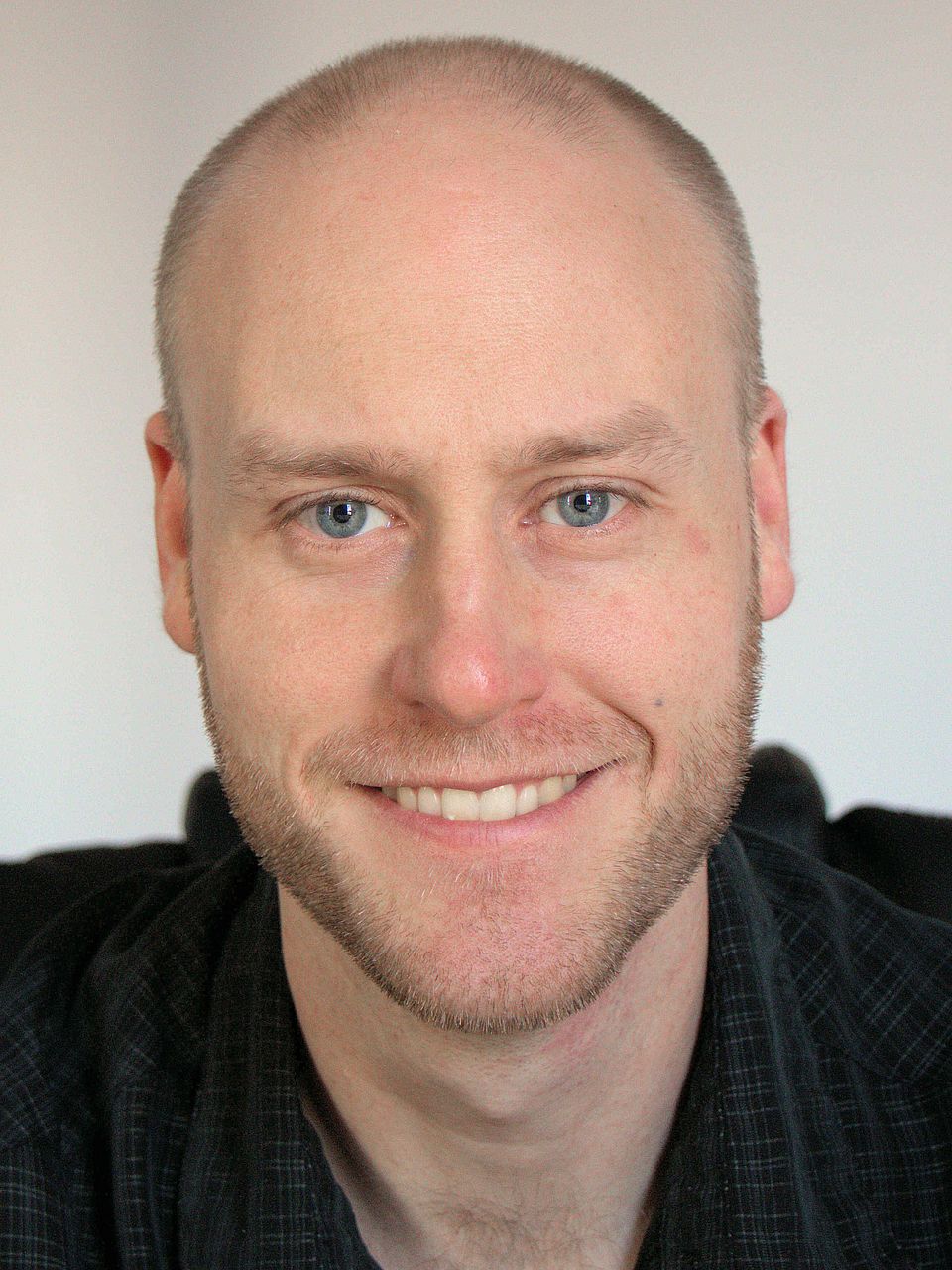 Matthew Joss is a PhD student in the Logos Institute at the University of St Andrews. His thesis, "The Quest for Confirmation: Inference to Best Explanation in Science and Theology" examines confirmation theory and applies it to biblical interpretation and theology. It argues that all truth-seeking investigation is a search for explanatory theories/interpretations, an enterprise where Bayes Theorem can function as a guide to the best explanation. His work also provides a method of formalizing explanatory arguments that can help facilitate theory evaluation and dialogue. Matthew's other research areas include the general epistles and trinitarian theology.
Lydia McGrew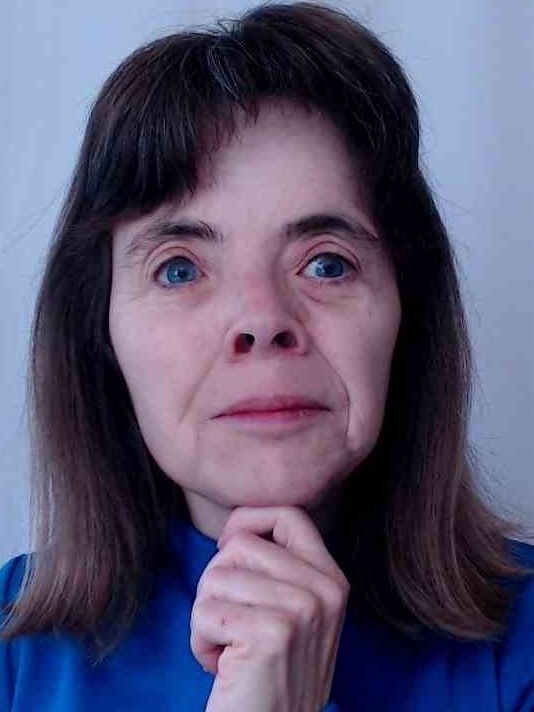 Lydia McGrew is a widely published analytic philosopher and author. She received her PhD in English from Vanderbilt University in 1995. She has published extensively in the theory of knowledge, specializing in formal epistemology and in its application to the evaluation of testimony and to the philosophy of religion. Her articles in philosophy have appeared in such journals as Ergo,Philosophical Studies, Synthese, and Erkenntnis. She defends the reliability of the Gospels and Acts in her books Hidden in Plain View: Undesigned Coincidences in the Gospels and Acts, The Mirror or the Mask: Liberating the Gospels From Literary Devices, and most recently The Eye of the Beholder: The Gospel of John as Historical Reportage.
Nikolaos E. Myridis
Nikolaos E. Myridis is Ass. Professor of Informatics in Aristotle University of Thessaloniki, Greece. He has a doctorate and diploma in Electrical & Computer Engineering and Master of Theology. He is the author of 140 papers at peer-reviewed international journals, international conferences and edited books, in most of them as the sole author. N.E.Myridis is the author of eight (8) and the editor of three (3) scientific books (1 in press). He is chief-editor of Computer & Information Science journal, board member of scientific conferences and reviewer for 10 international scientific journals. He has participated in several research programs. He has published works on mathematical-computational processing and applications of theological (NT etc.) data.
Nathan Nadeau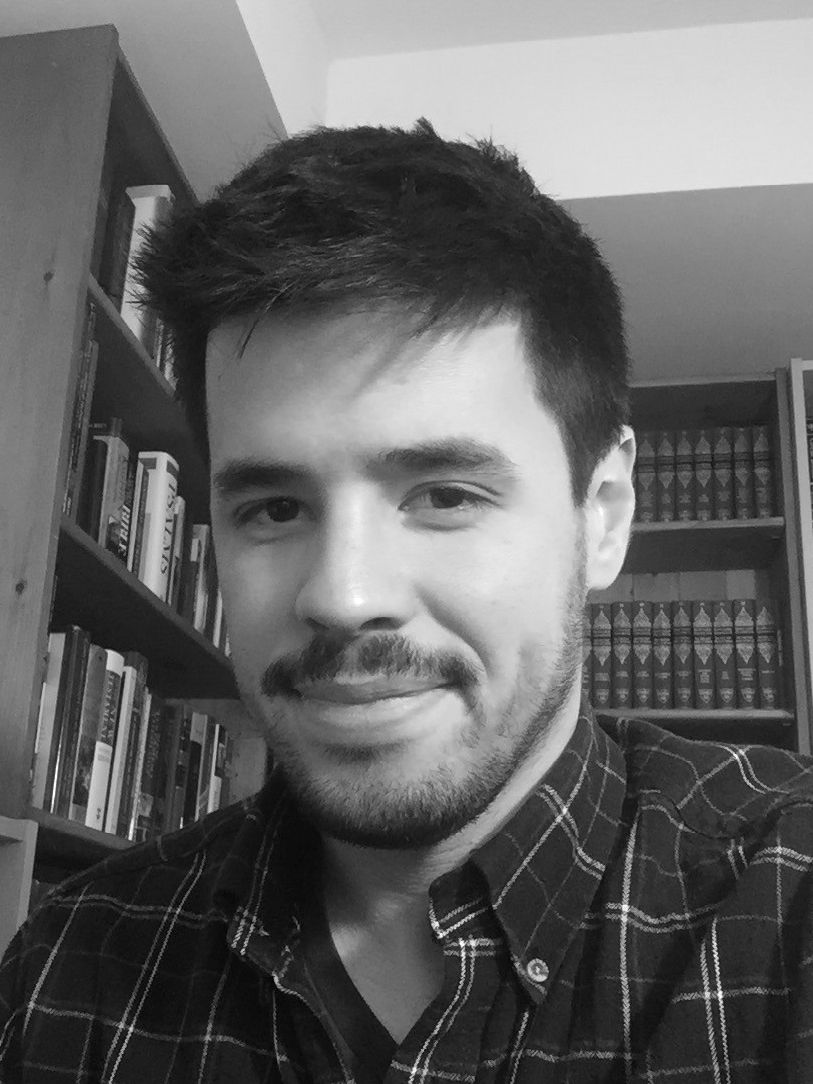 Nathan Nadeau is a PhD student in New Testament studies, and Greek Teaching Fellow, at McMaster Divinity College in Ontario, Canada. He is researching in the philosophy of history, the Acts of the Apostles, Paul in Acts, and the history of interpretation (esp. history of biblical criticism); Nadeau is also working in Hellenistic and Ancient Greek language, history, and papyrology, and linguistics. Nadeau's interest in the development of methods and tools for historiographical interpretation led him to Bayes's Theorem, and his published research variously reflects this interest (from explicit method to implicit). Nadeau's research has been published in Biblical Interpretation, FilologíaNeotestamentaria, and The Journal of Greco-Roman Christianity and Judaism; see portfolio here.
Barbara Osimani
Barbara Osimani is Associate Professor of Logic and Philosophy of Science at the Polytechnic University of the Marche and Director of the Center for Philosophy, Science and Policy. After completing her PhD at the University of Lugano with a Thesis on the interplay between epistemological and regulatory dimensions of pharmaceutical risk allocation, she participated in several research project related to the epistemology of risk, philosophy of medicine, and medical decision making at the Catholic University of Milan, the University of Camerino, and more recently, at the Munich Center for Mathematical Philosophy, where she led an ERC project as PI: "Philosophy of Pharmacology: Safety, Statistical Standards, and Evidence Amalgamation" (ERC StG: GA 639276). She recently co-edited with Adam La Caze the volume: "Uncertainty in Pharmacology: Epistemology, Methods and Decisions" (for the Springer Series: Boston Studies for the Philosophy and History of Science, and co-edited with Stefano Bonzio and Jürgen Landes the Special Issue: "On the Notion of Reliability", Synthese. She is interested in scientific inference in research contexts characterised by strategic behaviour, with a special focus on the complex interaction of methodological, social and regulatory as well as ethical dimensions in medicine. She worked on the precautionary principle, evidence hierarchies, causal assessment of pharmaceutical harm, and statistical inference. Her recent papers analyse issues around philosophy of evidence (reliability, bias, reproducibility, coherence) from a Bayesian perspective.
Brian Pitts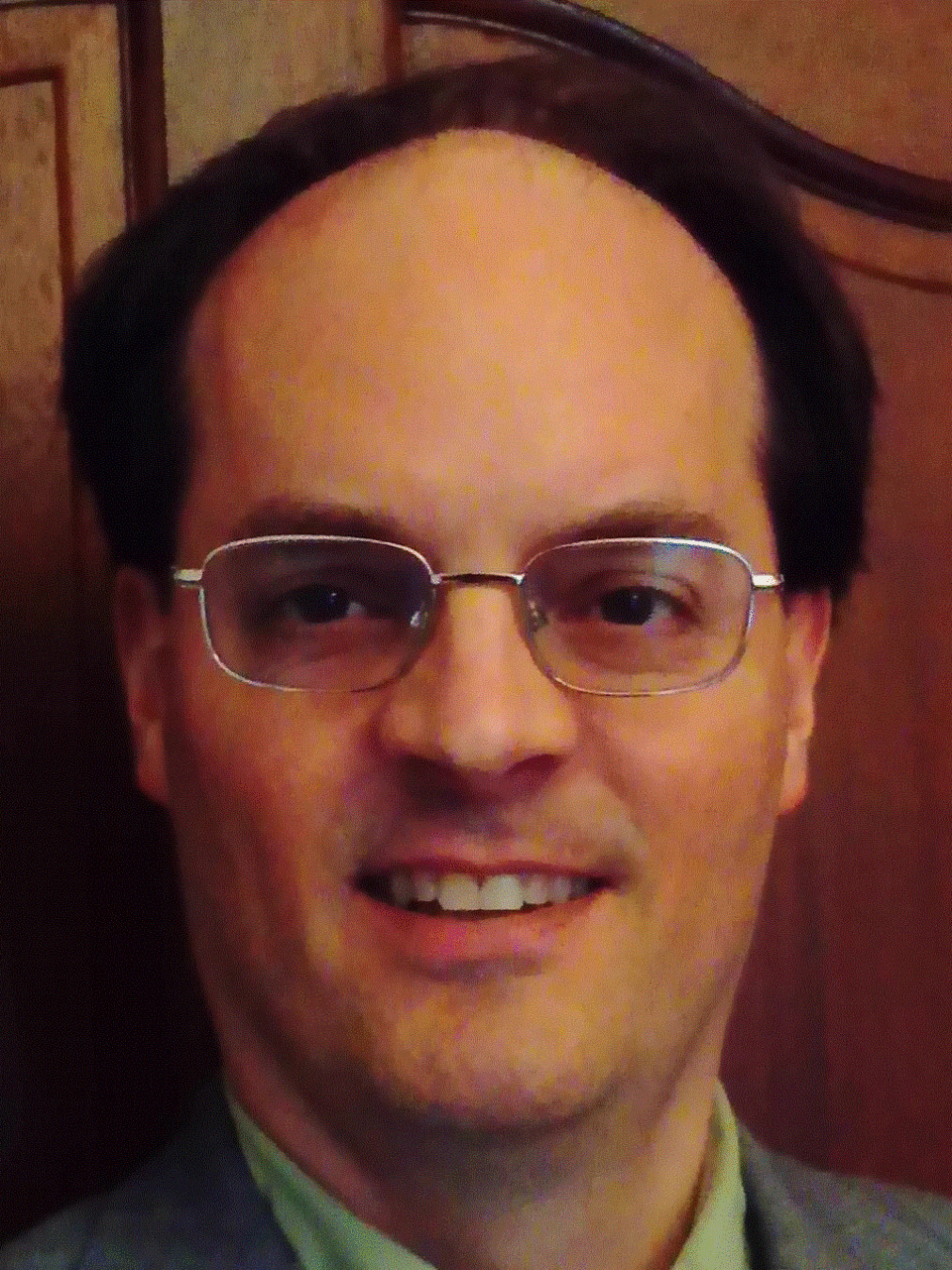 J. Brian Pitts received a PhD in Physics from the University of Texas at Austin and a PhD in the History and Philosophy of Science at the University of Notre Dame. He did research at the University of Cambridge from 2012-2019 and continues to teach students. He is a Senior Research Fellow at the University of Lincoln and is also affiliated with the University of South Carolina. Some of his own recent work relates to the "Bayes and Bible" project by applying philosophy of science work on the justification of induction to a possible logic of faith with Stoic antecedents.
Jonathan Rowlands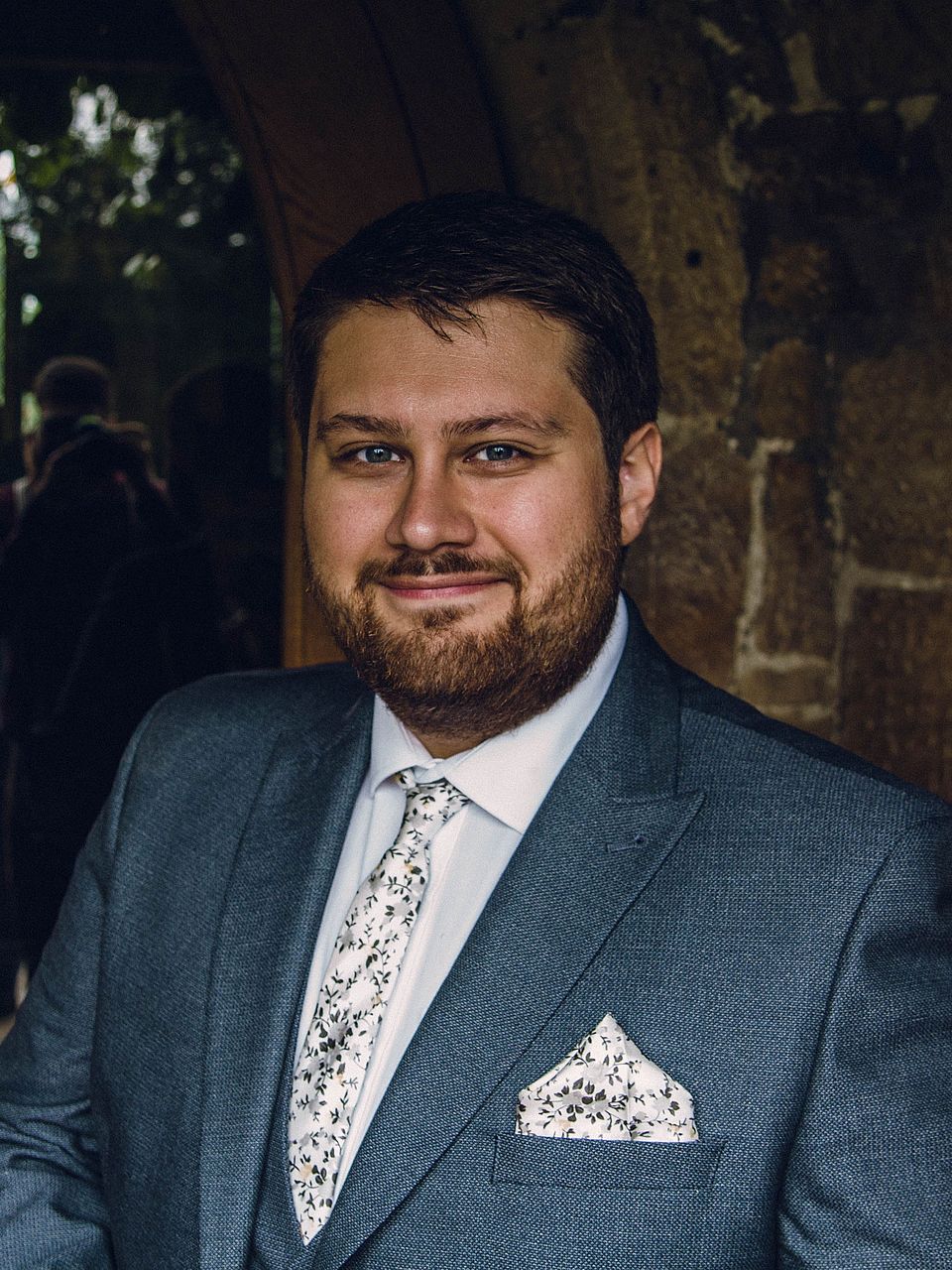 Jonathan Rowlands studied Theology and Religious Studies (B.A., University of Nottingham) and New Testament Studies (MPhil, Jesus College, Cambridge), before completing his doctoral thesis on the metaphysics of historical Jesus Research (University of Nottingham, 2020). He is now Graduate Tutor and Lecturer in Theology at St. Mellitus College, East Midlands and is interested in the historical Jesus, theological interpretation of Scripture, and the epistle to the Hebrews. In his doctoral thesis he argues Bayes' theorem helpfully highlights a fundamental problem with the stagnated 'quest' for the historical Jesus, its failure to grapple in earnest with the metaphysical foundations underpinning the disciple. His research has appeared in Novum Testamentum, Journal of Theological Interpretation, and Journal of Pentecostal Theology.
Jeffrey M. Tripp
Jeffrey M. Tripp. Studied mathematics (BA), which he has taught for over 20 years. He followed with an MA in Religion (University of Georgia) and a doctorate in Theology, focused on New Testament and Early Christianity (Loyola University Chicago). Jef's application of statistical methods to biblical studies is evident in his monograph (Direct Internal Quotation in the Gospel of John, 2019) as well as articles published in Neotestamentica, Catholic Biblical Quarterly, and Novum Testamentum. He believes that a Bayesian understanding wards against confirmation bias and encourages readers to consider the cultural and literary context of an ancient text, often with unexpected results.
Patricia Walters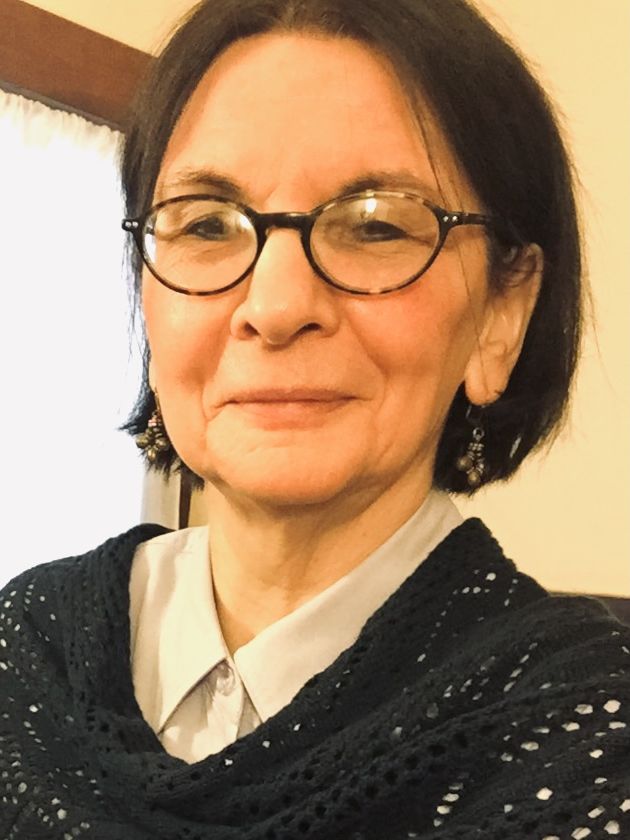 Patricia Walters, retired from Rockford University, studied French and Mathematics (B.A., University of Illinois, Champaign-Urbana), Computer Science (M.S., University of Southern California), and New Testament and Early Christianity (Ph.D., Loyola University Chicago). She wrote The Assumed Authorial Unity of Luke and Acts (Cambridge University Press, 2009), a stylometric and statistical authorship analysis of the two books. She also solely edited From Judaism to Christianity: Tradition and Transition: A Festschrift in Honor of Thomas H. Tobin, S. J. (Brill, 2010). Her interests include stylometric analysis of the synoptic gospels and Acts as well as Marcionite interpretation of scripture. She is currently investigating use of Bayesian analysis in relation to her biblical research interests.