Living in Basel
Basel – City of Culture
Basel hosted Church councils, important and famous theologians, reformers as well as humanists, and was the cradle of the pietist movement. The city is a treasure trove for the historically interested. Today Basel is a great place to study, work and live. Its rich cultural offer includes architecture, music, museums, theatre and cinemas and its close proximity to the French Alsace region and the German region of Südbaden creates a worldly and international atmosphere.
More information on living in Basel can be found on www.bs.ch.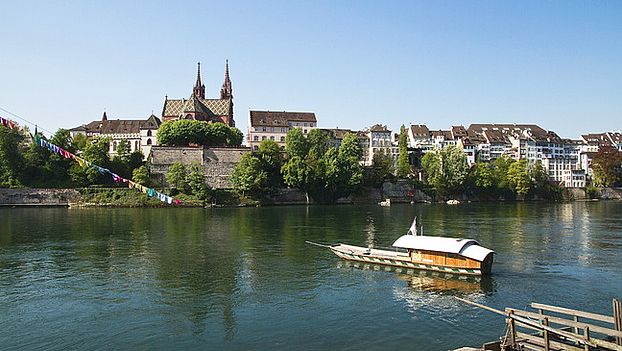 Studying in Basel

Studying
Studying at the Theological Faculty of Basel means to study at a remarkable school and renowned university, in a fascinating city and a multicultural context. Whoever studies here has an incomparable setting and ideal opportunities at their disposal.
Given its geographical and historical background, Basel is cosmopolitan and liberal-minded. It's a place where tradition meets innovation in all areas, such as architecture, art and science. Its high standards of living, mild climate and vibrant economy has attracted creative and independent minds for centuries.
Living
For Basel's students a variety of residential homes is available. Two offers appeal to students of theology specifically: The Alumneum and the Evangelic "Studienhaus". Further offers can be found on www.unibas.ch. The online marketplace www.unibas.ch/markt lists apartments and rooms that are available for rent.


Church Life
The evangelical-reformed and the Roman-catholic university parishes regularly organize services, lectures, communal events and offer counseling, and spiritual care.
Theological Faculty
Deanery of Studies
Nadelberg 10
4051 Basel
Phone: +41 61 207 27 95