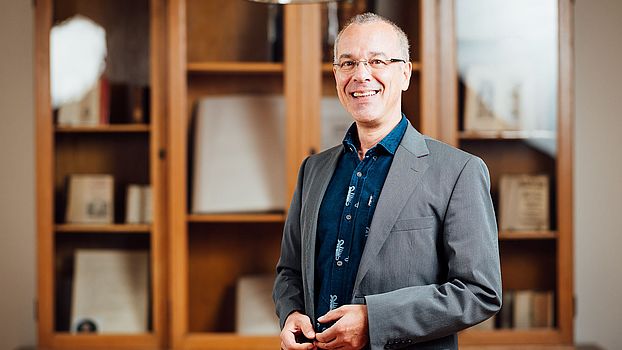 As one of the founding faculties of the University of Basel, we seek to maintain the legacy of our 560-year history while at the same time engaging with issues that confront Christianity in the present. We offer students a classic theological education that can be combined with various areas of special focus, including global Christianity, religious studies, and Jewish studies.
In cooperation with the University of Zurich and the University of Lucerne, students can also pursue a Master's degree in Religion, Economics, and Politics. In addition, together with the Universities of Strasbourg, Tübingen, and Heidelberg, we offer a Master's program in Interreligious Studies, which focuses on the relationships between Judaism, Christianity, and Islam. The long tradition of Semitic philology in Basel continues within the field of Hebrew Bible/Old Testament. The Karl Barth Center for Reformed Theology carries on the legacy of Basel's renowned theologian and applies it to the present.
A historical consciousness paired with a focus on the present, theology rooted in the Reformed tradition, and a contextualization within broader areas of inquiry in the study of religion – these are the defining features of the Faculty of Theology at the University of Basel.
– Prof. Andreas Heuser, Dean of the Faculty of Theology